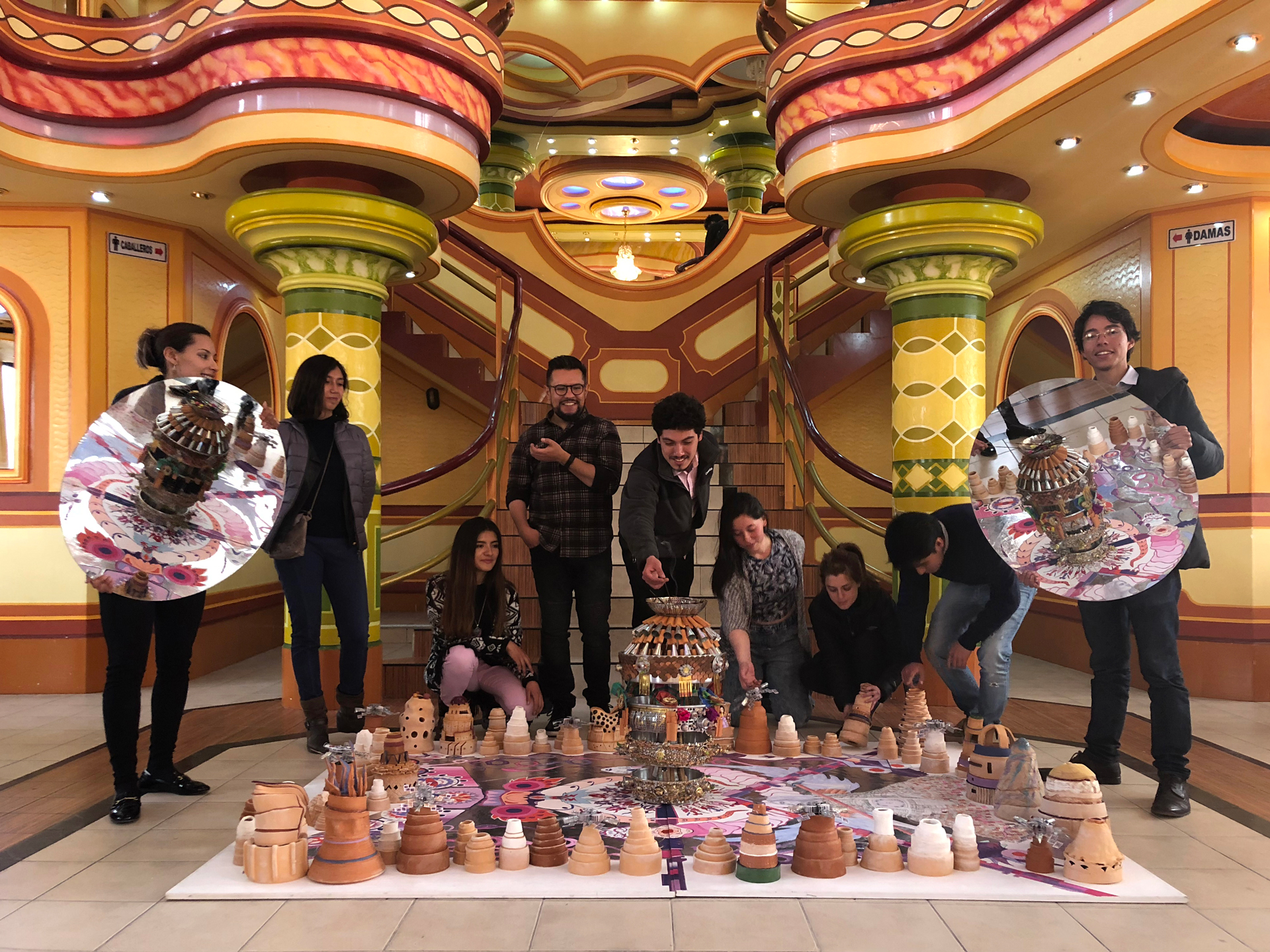 CULTURAL ASSEMBLING
AA Visiting School El Alto 2018
with
Ronald Grebe Crespo, Mario Sarabia, Delphine Blast
Students:
Mauricio, Carolina, Javi, Josuè, Cristian, Sergio, Karla, Paula, Tatiana, Gabriela
The VS questions the ideas of identity, folklore translated into architecture – that becomes thus a collision among multiple symbolic fragments, far beyond its disciplinary boundaries and conventional testing grounds.
This will happen through the investigation of bolivian traditional festivities and contemporary rituals: from Alasitas to the Oruro Carnival, from the Gran Poder to the Virgen Del Carmen. These festivals are a form of religious celebration, showing a syncretism between Andean paganism and Catholic elements. Folkloric dances are always the protagonists of these ceremonies, with their unique costumes, musical instruments and rhythms. Masks are an essential part of these processions, allowing dancers to adopt the personalities which populate the country's myths and legends. Demons, dragons and angels join representations of real-world creatures like bears and beavers.
The VS elaborates the compositional and aesthetics elements of these traditional dances, to highlight how, merging indigenous features with religious and political instances, they become privileged witnesses of a cultural symbiosis - to be expressed through contaminated visual languages.
Exploring Freddy Mamani Silvestre's buildings in El Alto, students have the opportunity to understand these linguistic compounds as a a series of designed ingredients and architectural hierarchies.
Eventually, they appropriate the Bolivian attitude of collecting objects and miniatures that gain symbolic connotations within specific rituals. Students operate carefully selecting ready-made pieces and miniatures, which then become fragments to be de-contextualized in terms of meaning, proportions and materiality - to create radically new artifacts.